devised theatre / Brodar, Novak, Stegnar
"The only rule of an Orgy is lust. The only obstacle, your own imagination." *
* An Orgy is not recommended to persons under the age of 20.
Gallery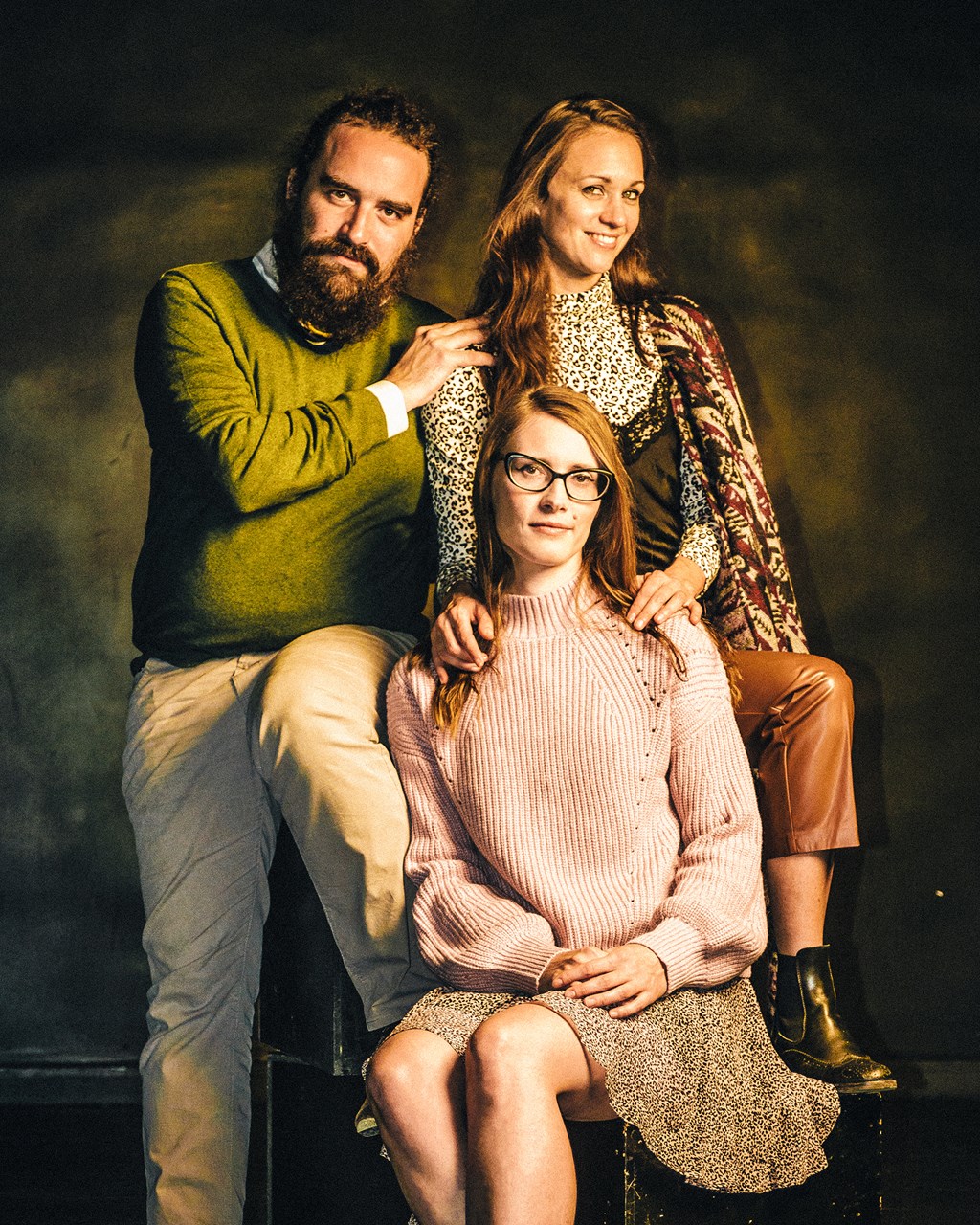 Premiere
04. November 2017 /Glej

About the performance
An Orgy is the third part of the trilogy by the trio of Novak / Stegnar / Brodar.
The trilogy, begun in 2011, has Brodar, Novak and Stegnar working nonhierarchically, in an egalitarian manner. Formally, the trilogy deals with the interplay of fiction and reality and questions the positions of spectator and performer. Content-wise part one Jure Novak: Reasons to be Happy dealt with depression, Katarina on Demand dealt with aggression while An Orgy deals with transgression.
An Orgy is a performance about crossing borders. In relationships and families. In public and in politics. About sexual and intimate transgressions, about crossing the borders of morals and ethics.
An Orgy is also a social experiment, checking the state of the self-awarness of our sexualities and the differences between their public and intimate (self)images.
An Orgy is based on some of the core literature on the subject (De Sade, Bruckner, Welsh, Pasolini, Nin…) and, as always, personal experiences and positions of the trio of performers.
The performances unconventional theme and theatrically seldom explored content raise a series of question and problems, with which the performing arts usually dealt by inertia and convention. What are the limits of audience participation? Can a verbal intervention be considered an attack on integrity? If the audience may sexualize the performers and if this is even often used as a marketing tool, is the reverse also allowed? Is sex mostly a matter of power? And how is such power distributed within a theatrical event? What is sexy? To whom and why? How different are our preferences, the ones we all consider universal? Do they differ by gender? Status? Background?
Credits
Authors and performers: Katarina Stegnar, Jure Novak, Urška Brodar
Set and light design: Toni Soprano
Costume design: Dajana Ljubičić
Music: Uroš Buh 
Technical support: Grega Mohorčič and Martin Lovšin
Executive producer: Inga Remeta
Produced by Glej Theatre
Co-produced by the Croatian National Theatre »Ivan pl. Zajc«, Rijeka and the Poza Institute, Ljubljana