About the project
#youthmanifesto is an international youth project, through which we will create theatre for young people with young people. It is a project that will give seven young people from three organizations and three European countries space, time and professional support to artistically reflect and evaluate their position as young people within the society they live in.
#youthmanifesto will provide an opportunity for informal learning and education in the field of theatre-making, where participants will learn about different working methods: working with texts, body, original contributions and working outside the black box, and the possibilities of working in public spaces. Participants will pass on their new knowledge in their local communities to members of their own and other youth theatre groups, thus deepening the sense of transnational community through the transfer of acquired skills. 
The activities of the project will be carried out through the theatre-making workshops for young people; workshops with national and international mentors/experts in the fields of exchange and international cooperation, intercultural dialogue, staging (a manifesto), discursive programs, education, and youth empowerment, creating a safe space for creative processes in which the young people involved will be able to form their views and find their unique way of presenting the selected theme. 
The main aims of the project are holistic and experiential approaches in education, strengthening of social skills and competences of young people, empowerment, "non-formal" education, and physical space and opportunities to express their views on burning issues of the youth. These range from intimate ones as well as positions reflecting on the policies that shape today's world and their immediate future.
Partners
Glej Theatre, Ljubljana, Slovenia
Theaterschip, Deventer, Netherlands
Ateliér při Národním divadle moravskoslezském, Ostrava, Czech Republic
Follow us
IG account #youthmanifesto, co-managed by youth participants of the project
Gallery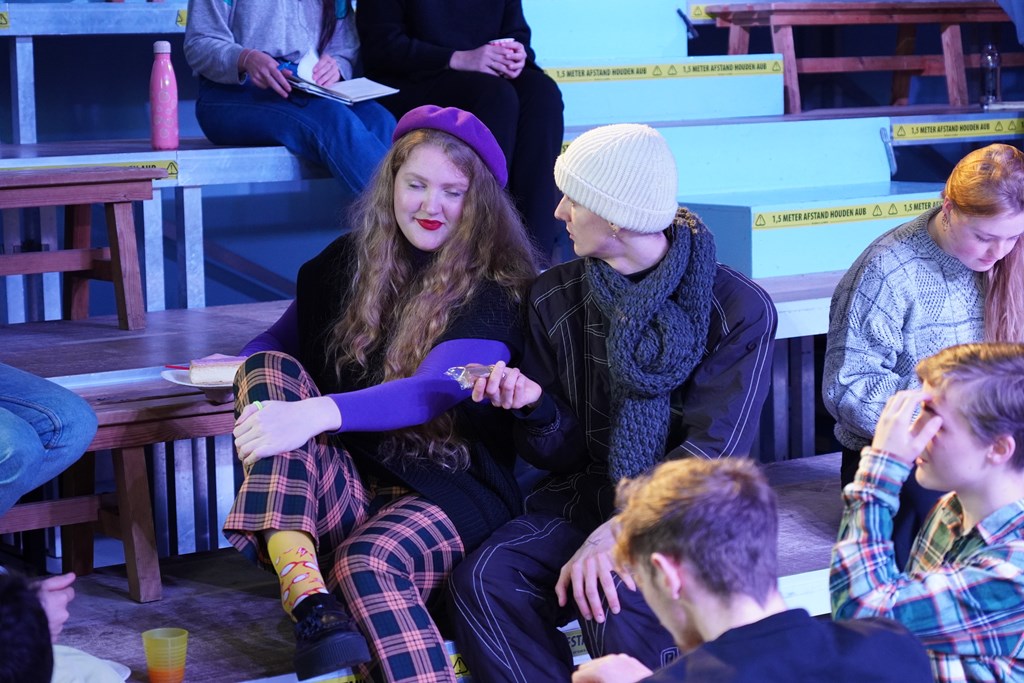 Report from meeting in Deventer
Participants and mentors met in Deventer, Netherlands between November 4 and November 8, 2021, where we were hosted by partner organization Theaterschip. Around 20 participants enjoyed days of workshops in movement and speech, listened to a lecture on artivism and spend most of the time exploring topics that drive them: mental health, education and political system and climate change. On the last day they performed their first #youthmanifesto, spreading their message through performative gestures about the world they wish to live in. 
This project has been co-funded with support from the European Commission, Erasmus+ programme.
This communication reflects the views only of the author, and the Commission cannot be held responsible for any use which may be made of the information contained therein.