panel discussion v okviru TRIGGER 2022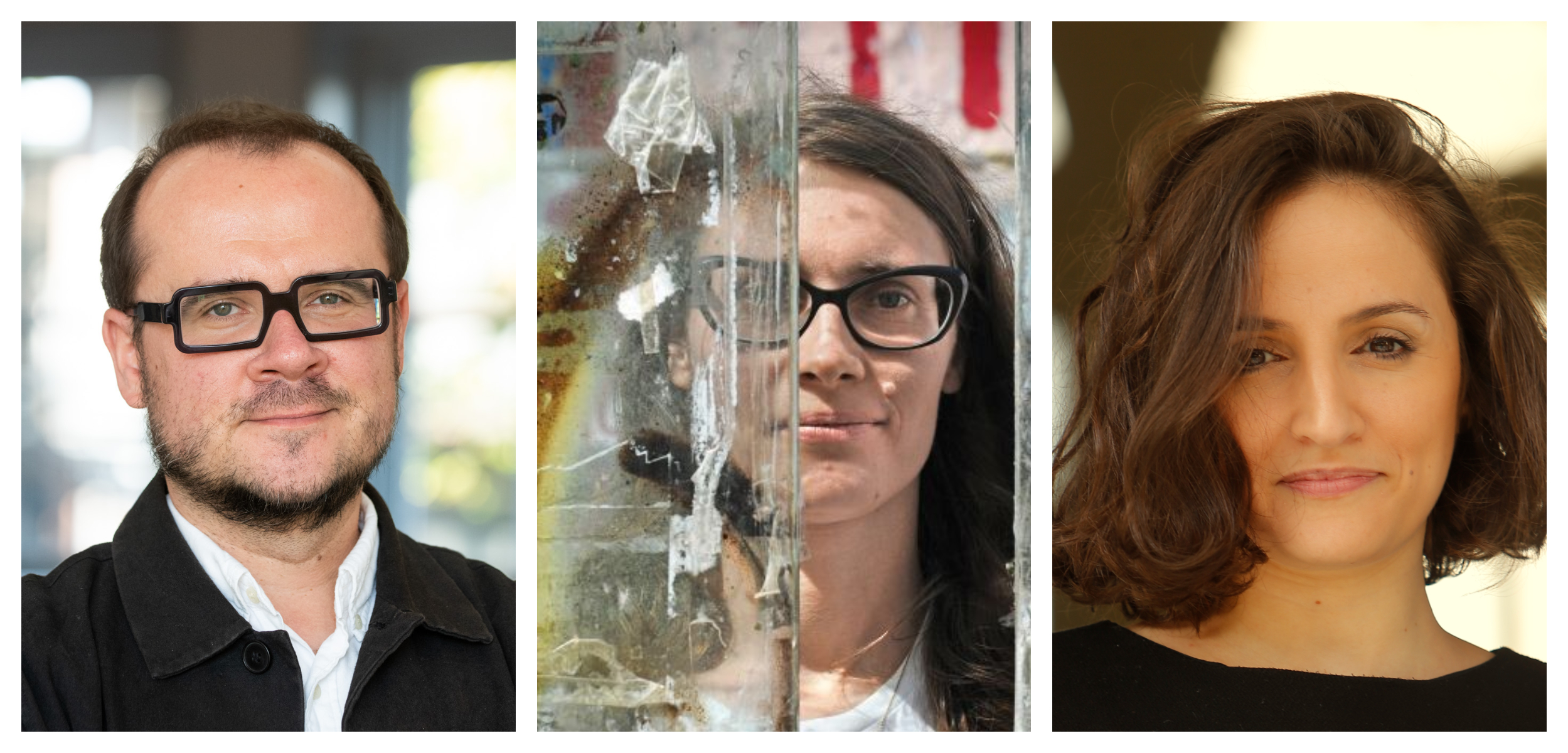 About the talk
In the past years we have been witnessing an increasing importance to speak about our pasts and uncover the effects and biases colonial history has had on our current positions. In this discussion we will try to approach this topic from the point of view of the Eastern vs. Western Europe and the concept of the aesthetic bias and the impact it has on the career of the artists.
At the time when the European Union is offering enormous amounts of space and funding for international collaborations Eastern and Western artists are stepping onto the same terrain, seemingly equal. The context from which Eastern artists are stepping onto that terrain, however, is at best recognised with a sort of patronising orientalism or complete ignorance of the structural conditions in which their art is being created. Those conditions are influencing the produced aesthetics. How do we challenge these processes, positions of privilege, and start decolonising the Arts in this context as well?
About the speakers
Geoliane Arab was born and raised in Lebanon. She was selected by Sciences Po Paris for WOMED 2015 (Women of the Mediterranean: Future generation of leaders). She studied law alongside theatre and performing arts at the Lebanese University and was trained in contemporary dance. While gradually shifting to cultural management and international development, she collaborated with several international organisations on mapping the cultural scene in the Arab region. She is International Advisor at ONDA (Office National de Diffusion Artistique), in Paris, and is a member of the board of directors of IETM (International Network for Contemporary Performing Arts), in Brussels.
Urška Brodar (1983) is a dramaturg and translator, currently based in Ljubljana. Since 2017 she has been working at Mladinsko Theatre as a dramaturg, focusing on The New Post Office programme, which is an attempt to combine forces of a public institutional theatre with the independent theatre scene. The New Post Office, in its co-production with Maska, is a place of dialogue, meetings and confrontations, a place for thinking wider social events and responses to them with theatrical means, the venue for experimental performing arts and critical discourse. Brodar co-devises original theatre, performance and talk formats.
Grzegorz Reske is the Artistic Director of SPRING Performing Arts Festival in Utrecht (Netherlands). He was (together with Marta Keil) co-curator of Konfrontacje Teatralne Festival in Lublin and permanent associate of East European Performing Arts Platform. Most recent projects include curatorship of Meet the Neighbors (2018–2020) at Labirynt Gallery in Lublin as well as curatorship and dramaturgy of Sunny Sunday (Last But not Last  by Lina Majdalanie and Rabih Mroué (both projects as ResKeil tandem). He is a member of Performing Arts Institute and board member of IETM.
More about TRIGGER 2022 platform
TRIGGER is a platform for contemporary performing arts. Glej Theatre is developing it with Centre for Creativity, Bunker, City of Women, Moment, Pekinpah, Mladinsko Theatre and Maska (The New Post Office programme). The main purpose of the platform is to strengthen competences of independent producers and artists, especially in the field of internationalisation and international connections. The platform combines a showcase of performances with potential for the international market, series of discussions, lectures and workshops with curators from international festivals, agents, and specialists for distribution and international cooperation. The purpose of the platform is therefore to gain specialised knowledge of developing strategies and methodology to distribute, network and internationalise contemporary performing arts.
Participating producers: 
Co-producer: Centre for Creativity 
Strategic development: Glej Theatre, Bunker, City of Women, Moment, Pekinpah, Mladinsko Theatre and Maska (The New Post Office programme)

TRIGGER 2022 project partners: Delak, Emanat, Sploh
TRIGGER 2022 is a part of a partnership network Platform Center for Creativity. Platform Center for Creativity is co-financed by European Union from European Regional Development Fund and by Republic of Slovenia.

TRIGGER 2022 platform is also co-financed by the Ministry of Culture of the Republic of Slovenia, Municipality of Ljubljana and Municipality of Maribor.