devised performance / Urška Brodar, Jure Novak, Katarina Stegnar
»[...] on the edge of irony, truth, humor and fact.«
Premiere
07. December 2011 /Glej

Gallery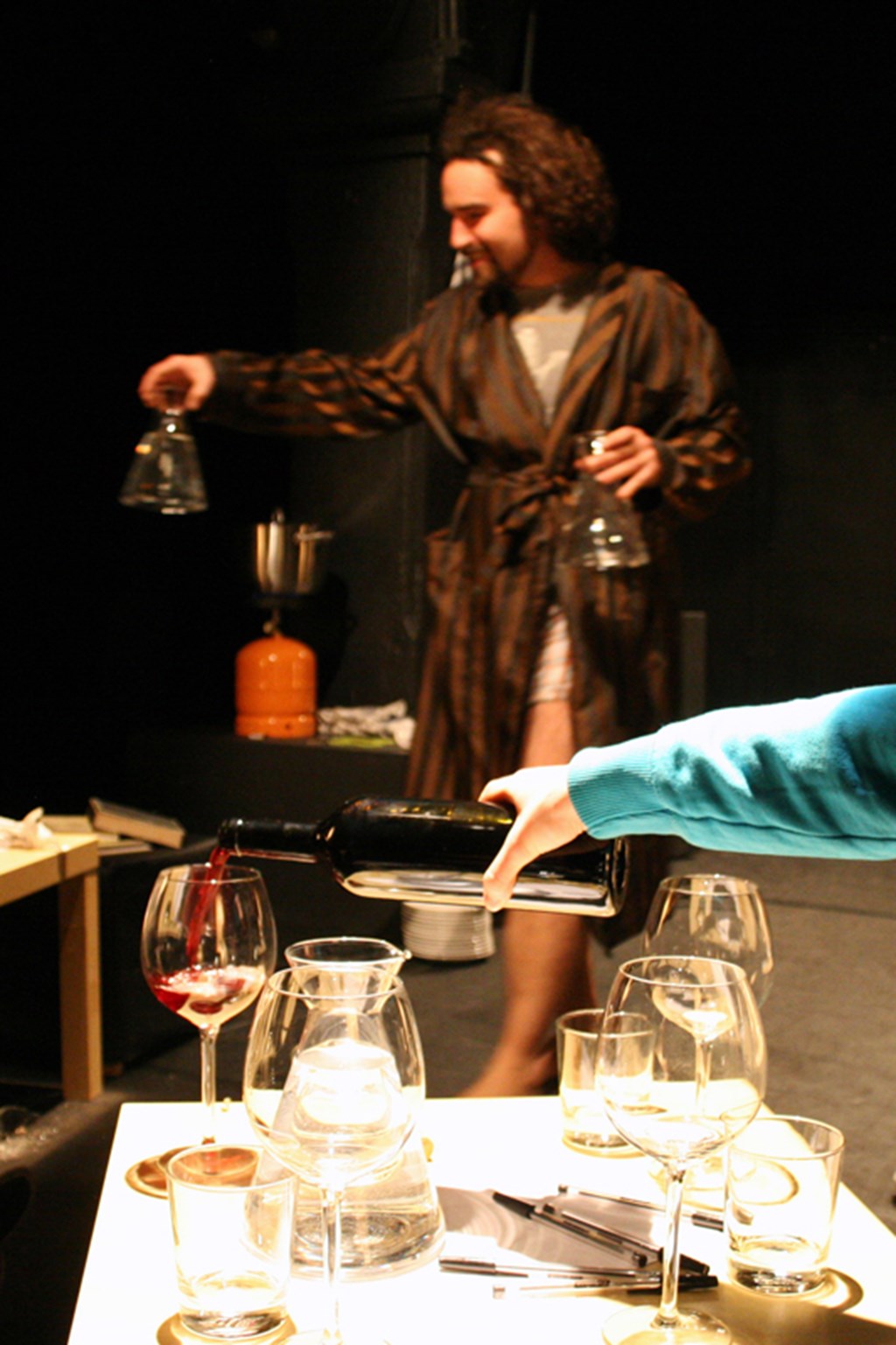 About the performance
It is our duty to be happy. Happy men, women and children on posters and in TV ads constantly show us easy ways to be happy. What is happiness, apart from its chemical makeup? Why is it so high on the ladder of contemporary values? And furthermore – why is happiness the only value that is not called into question, that is inherently good? Have you felt bad in the past month, have you felt depressed, sad, tormented or even hopeless? Have you been finding it hard to do things you usually enjoy doing? We have the solution:
Jure Novak: Reasons to be happy is a performance about depression, the performance for you.
If you buy a ticket now, you will also receive instant gratification. Offer valid while supplies last.

Credits
Authors: Jure Novak, Katarina Stegnar, Urška Brodar
Performance: Jure Novak
Light design: Grega Mohorčič
Technical assistance: Grega Mohorčič, Martin Lovšin
Photography: Ivian Kan Mujezinović, Urška Boljkovac
Executive production: Inga Remeta
Production: Gledališče Glej
Co-production: Zavod Poza

Video