drama / Aleksandar Radunović, Andraš Urban
A Birthing Exercise

.
Gallery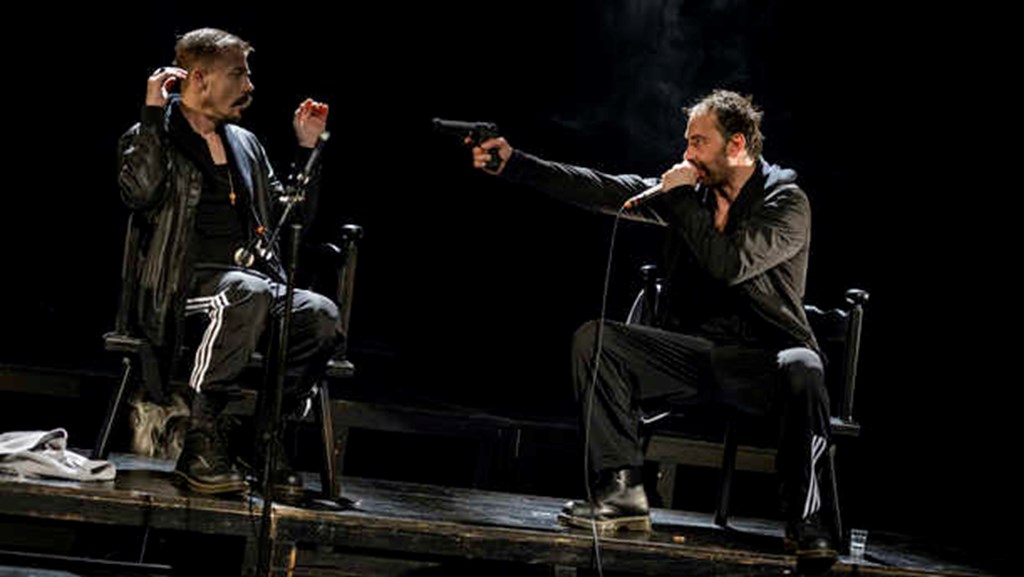 About the show 
Butterfly by Aleksandar Radunović is a piece on a small community and troubles of a family. This is a thorough confrontation with oneself through the intimate story of a family: a story taking place in the most personal human setting – the family. Through this family individual aspects of the society at large are laid bare.
Directed by one of the most insightful Eastern and Central European directors, the piece has won a series of awards and has been touring European festivals on a regular basis.
Credits
Director: Andraš Urban
Scenic design: Andraš Urban
Music: Aleksandar Radunović - Popaj
Dramaturg: Rajko Radulović
Costume design: Lina Leković
Assistant director: Jelena Odalović
Performers: Ana Vujošević, Srđan Grahovac, Dejan Ivanić
Production: Royal Theatre Zetski Dom, Cetinje, Montenegro