devised theatre
»Violence is the law.«
Premiere
24. July 2020 /Gledališče Glej /
premiera / razprodano
Gallery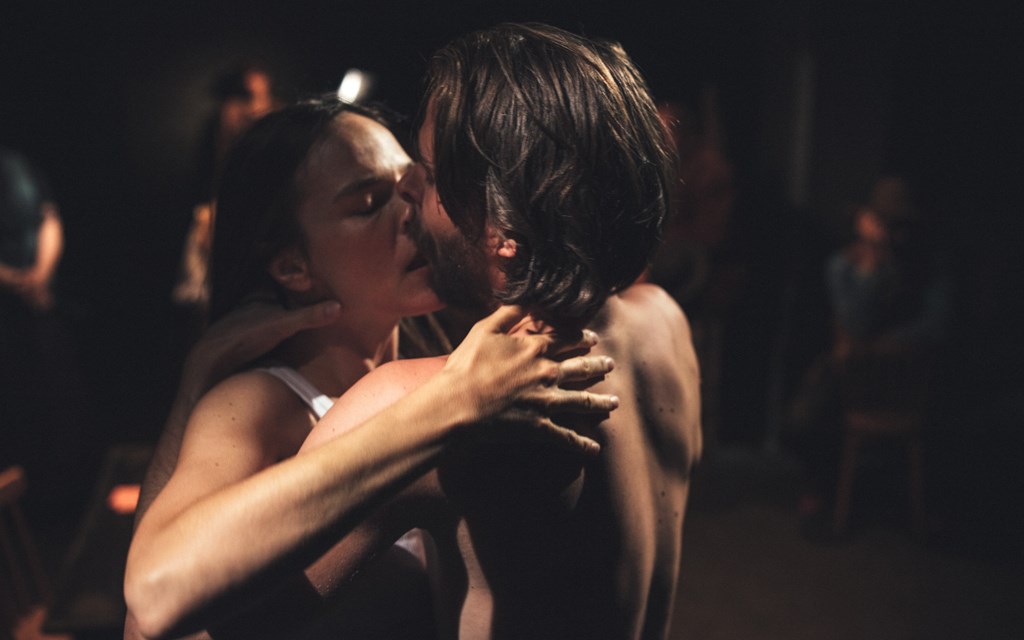 About the performance
Weapons are everywhere. Racism is embedded deep in the system. Human life is cheap. Women are reduced to goods. Gender is normative. Alcohol is drunk instead of water. The only measure of success is money. Love is forbidden. Violence is the law. 
Jolene and Jimmy McLeane lived far away from the city. And loved each other so very much. One day Jimmy left in search of the gold and disappeared. Jolene is looking for him relentlessly among the cities of the Wild West. On her way she must part with everything making her human, rise above herself and the dangers of the oppressing world around her. Her path turns into a struggle between the good and the evil. And the boundaries between the two are becoming less and less clear. And then Jolene arrives to Jackson Town…
Not Dead Enough. Western. Set somewhere in a land and time far, far away. But it could also be a story of here and now. Devised performance is playing with transmission of the film genre into a theatre space. It reflects the struggle of an everyday person against the system. It explores, who is the sheriff of the 21. century's Wild West. It challenges our stereotypes about gender roles, confronts us with oppression, challenges basic social norms and sets an all-encompassing question: how much are our lives really worth?
Credits
Authors of the text are performers of the show.
Authors: 
Borut Bučinel - Falcon
Blaž Dolenc - Snake
Adriana Furlan - Woodpecker
Luka Ipavec - Woodpecker
Nina Ivanišin / Nina Valič - Snake
Klemen Janežič - Bear
Vid Klemenc - Otter
Luka Marcen - Wolf
Nastja Miheljak - Owl
Joseph Nzobandora - Jose - Snake
Maša Pelko - Deer
Anja Pirnat - Otter
Maja Sever - Deer
Sara Smrajc Žnidarčič - Snake
Mateja Starič - She-wolf
Tina Vrbnjak - Salmon
Executive producer: Anja Pirnat
Technical supervisor: Grega Mohorčič
Technical support: Simon Bezek, Brina Ivanetič, Žan Rantaša
Photographers: Ivian Kan Mujezinović, Borut Bučinel and Peter Giodani
Video: Borut Bučinel
Glej, Paper editor: Tery Žeželj
Designers of Glej, Paper and poster: Mina Fina, Ivian Kan Mujezinović / Grupa Ee
Public relations: Tjaša Pureber

Producers: Gledališče Glej
Supporters: Ministry of Culture and Municipality of Ljubljana 
Thanks: Aljaž Jovanović, Laren Polič Zdravič, Janez Škof, Martin Lovšin /
woodmood.si
, SNG Drama Ljubljana, Športno društvo Tabor, družina Janežič, družina Novak
Video
Awards and festivals
Zlata paličica platform, October 2020. Recognized by the jury as a high quality performance for the youth.
51. Week of Slovenian Drama, November 2021. Selected for Accompanying performances programme section. 
Gallery