original performance / event / Marko Čeh
Premiere
10. December 2022 / Gledališče Glej

Gallery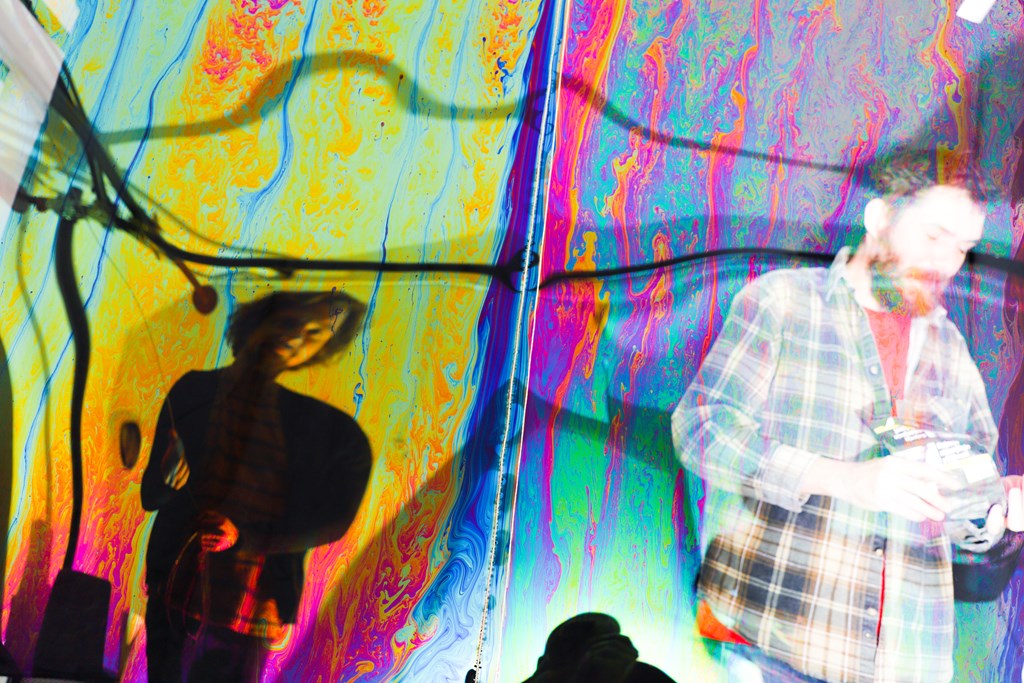 About
Soap Opera is an event that borders on the impossible, as the scenography is entirely composed and made of three drops of water. Caught between two walls of surfactants, they are easier to recognize as soap walls which images we used to enjoy in our childhood, when we used to blow and burst bubbles with enthusiasm. But soap walls can also, with the right lighting, build worlds and spaces that we can only imagine in our dreams, because these walls are never still, they are always re-establishing themselves and bursting, and when we let them exist, the blending spectrum of color never stops.
The story of Soap Opera is based on the novel The Idiot by Fyodor Mikhailovich Dostoyevsky. Written in sub-novels, it was produced in a similar way to today's television 'soap operas': each week a fragment of the novel was published, involving both the classic tense situations of human relationships and the love affairs of the common Russian people and their nobility.
The first part of Soap Opera, which will be premiered on December 10th, will test soap walls as a scenographic element and their impact on the spectator. We will consider how long the set can play for itself and, by reflecting on the role of the spectator, we will become aware of another aspect of spectatorship that is often taken for granted. Where does a play begin and end if the visual elements are so conspicuous?
Credits
Director: Marko Čeh
Scenography: Anja Kozlan, Alja Mišigoj
Music: Gašper Torkar
Programming and technical support: Luka Frelih
Soap wall technology: Marko Turkuš, Marko Vivoda, Katja Pahor, Marko Čeh
Performer: Anže Zevnik
Puppetmaker: Leon Vidmar
Video: Boštjan Božič Boško
Technical director: Grega Mohorčič
Technical support: Brina Ivanetič
Executive production: Anja Pirnat, Nastja Miheljak
Produced by Glej Theatre
Support: Ministry of Culture, Municipality of Ljubljana
Gallery