youth devised theatre
»Who here is truly happy?« 
Premiere
20. July 2020 /Križevniška ulica /
premiera / razprodano
Gallery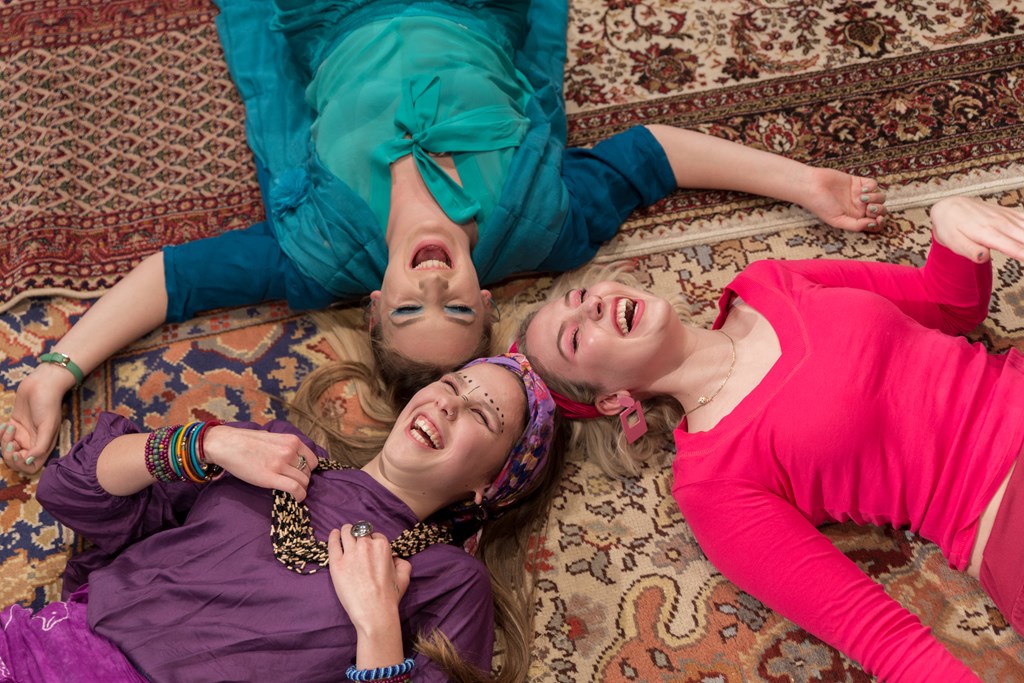 About the performance
Who here is truly happy? At least once a month? And which one of you even wants to be happy?
Eternal quest for happiness is filled with sad occurrences. Therefore we urgently need a recipe on how to be happy. Are we going to win on the Wheel of Fortune? And what does victory even mean? Can there be more than one winner? Or must one fall behind in order for the other to succeed? 
Do not worry. Good luck fairies are organized, their management is sending them new recruits and now we cannot do anything but simply trust in the process. If we fall seven times, we will get up eight time. We will dance as if noone is watching. Get up, show them how it's done, and repeat.  
Credits
Authors and performers: Almedin Kajtazović, Petruša Urša Koželj, Tina Malenšek and Petja Rozman
Director: Kaja Savodnik
Dramaturg: Manca Dečman
Costume design: Mateja Čibej
Supervisors: Vid Klemenc,
Anja
Pirnat
Light design: Brina Ivanetič
Technical supervisor: Brina Ivanetič
Executive producer: Inga Remeta
Producer: Gledališče Glej
Video: Borut Bučinel
Photographer: Neža Oblak
Public relations: Tjaša Pureber
Producer: Gledališče Glej
Supporters: Ministrstvo za kulturo in Mestna občina Ljubljana 
Gallery