international youth co-production / ID: Babylon
»Why do I fear everything that is different?«
Premiere
19. February 2020 /Gledališče Glej /
Glej, in English. / razprodano
Gallery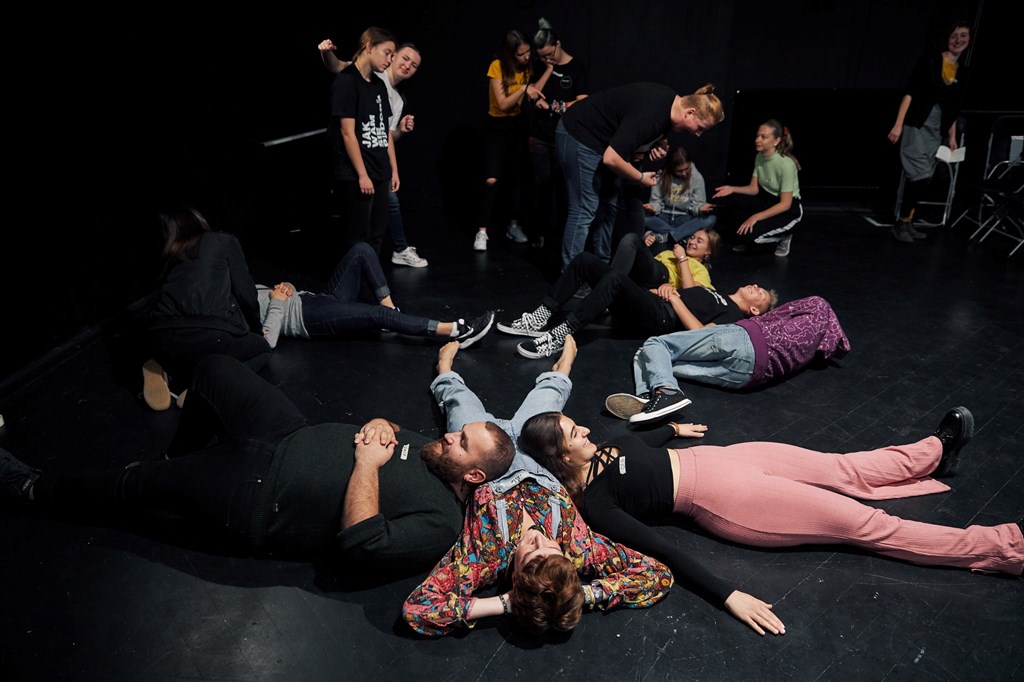 About the performance
Six young people are searching for their identities. Who am I, where am I going and where am I coming from? Do I belong to the territory, where I live, or the territory, from which I came? I wonder why do I eliminate, push away, fear everything that is different. I am trying to find a way to belong through exploring my and other people's identities. I am searching for my home. 
Credits
Text: Nadège Prugnard
Director: Tijana Zinajić
Performers: Tina Malenšek (SI), Rebeka Štokelj Hlede (SI), Jule Viebrock (DE), Mariana De Freitas Mothe' (IT), Theo Gonin (FR), Tendayi Mutongerwa (UK)
Executive producer: Inga Remeta
Produced by: SNG Nova Gorica, Gledališče Glej, delleAli theater, Das Letzte Kleinod, Théâtre du Pélican and The Albany.

International co-production was devised within ID: Babylon project. It is co-financed by the European Commission, programme Creative Europe.
About the ID: Babylon project
ID: BABYLON is a theatre project exploring the experiences of teenagers across Europe. It began in late 2018 with anthropological research in the form of conversations and interviews with young people with experience of migration and from a broad range of backgrounds. The interests, hopes and fears they discussed will form the basis of the work produced.
The project partners formed ID: BABYLON in response to issues impacting teenagers today, including the rise of extremism and nationalism and issues around migration and the movement of people. Our vision for the project is the development of transnational identity and values and a sense of European citizenship for young people, which will help them to look beyond the borders of their origin.
Links
maticferlan.com: This is not a show, this is your reflection!
This project has been funded with support from the European Commission, Creative Europe Culture programme.
This communication reflects the views only of the author, and the Commission cannot be held responsible for any use which may be made of the information contained therein.