talk / Fabula Festival
Premiere
04. June 2021 /Gledališče Glej /
v okviru #soteskaopen2021 / zunanje prizorišče / obvezne rezervacije@glej.si ali na tej povezavi / brezplačno
Gallery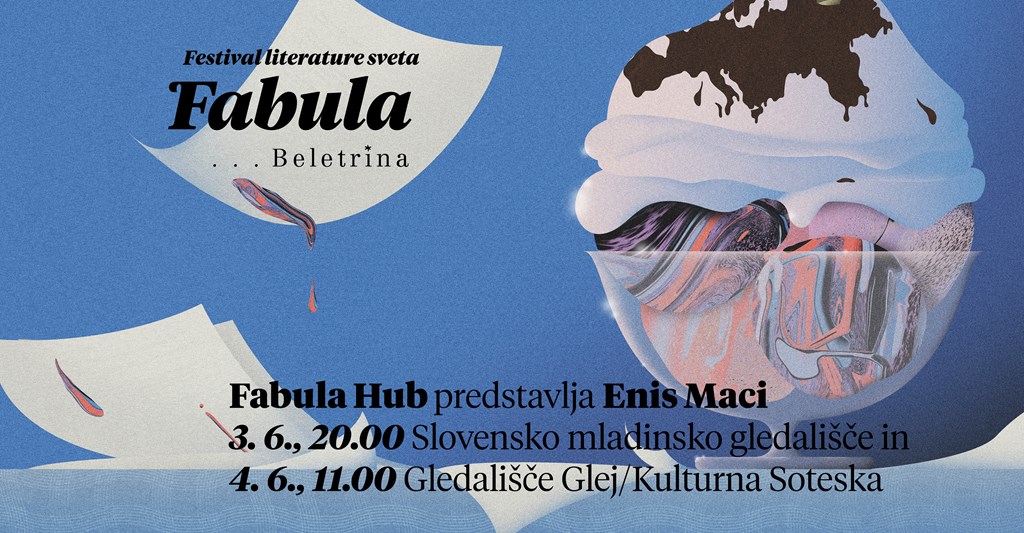 About the talk
The guest appearance of this year's author of the Fabula Festival, Enis Maci, as part of the Fabula Hub program will take place within the Soteska Cultural District and will take place on the outdoor stage # soteskaopen2021. The event with a literary breakfast will offer a discussion about the dramaturgical work of Enis Maci and the central themes of her work, followed by socializing with the author and Slovenian artists working in the field of theater.
The author will be interviewed by Slovenian researcher and playwright Maja Šorli.
The number of participants in the event of the literary breakfast and meeting with Enis Maci is limited to 20 people. Applications for the event are accepted until June 1 to the e-mail address: Rezervacije@glej.si
Enis Maci (1993) is one of the most promising writers of the younger generation. Her drama Mitwisser was awarded the Hans-Gratzer Scholarship in 2017 and premiered at Vienna's Schauspielhaus Theater. She also wrote the play Wüst, which was staged at the Bremen Theater. She is the in-house author of the National Theater in Mannheim, and in 2021 she will perform a cultural residency at the Tarabya Cultural Academy in Istanbul and at Villa Aurora in Los Angeles.
The event is held in cooperation with the Glej Theater.