devised performance / Neja Tomšič
Premiere
17. January 2017 / Ziferblat, Ljubljana

Gallery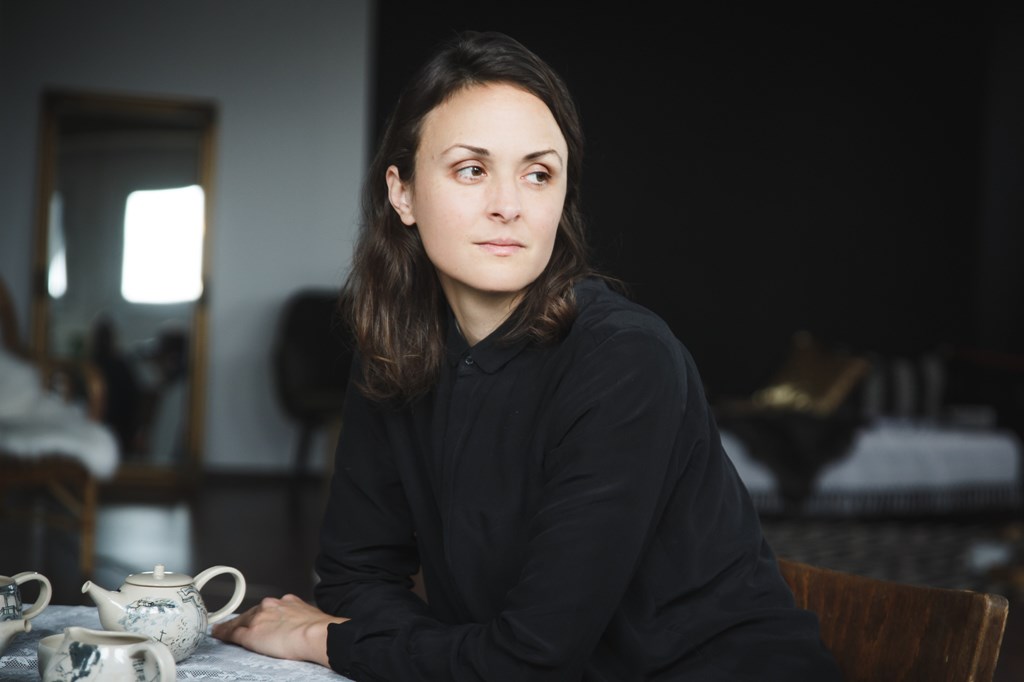 About the performance
Opium Clippers is a visual essay with painted ceramics and narration. It's a tea ceremony through which we are guided by the stories of the five Opium Clippers, which tell the history of the opium and tea trade in the 2nd half of the 18th and 19th centuries in China. The stories of the ships do not only conceal international conflicts, colonisation and the development of consumerism, but also give rise to a reflection on the profound implications of the tea and opium trade for our times.
Neja Tomšič has been running Opium Clippers since 2017. They have been hosted in 13 countries and have had over 100 iterations.
In 2018, the project evolved into an artist's book, Opium Clippers, published by Rostfrei Publishing, which won the Best Artist's Book Award 2017/2018 and the Slovenian Book Fair Award for the Most Beautifully Designed Book in the Book as Object category.
Credits
Concept, painting and performance: Neja Tomšič
Cheramics: Anja Slapničar
Music: Gašper Torkar
Executive production: Barbara Poček
Produced by: Gledališče Glej in Neja Tomšič
Produced by MoTA - Museum of Transitory Art until 2018

Video
Gallery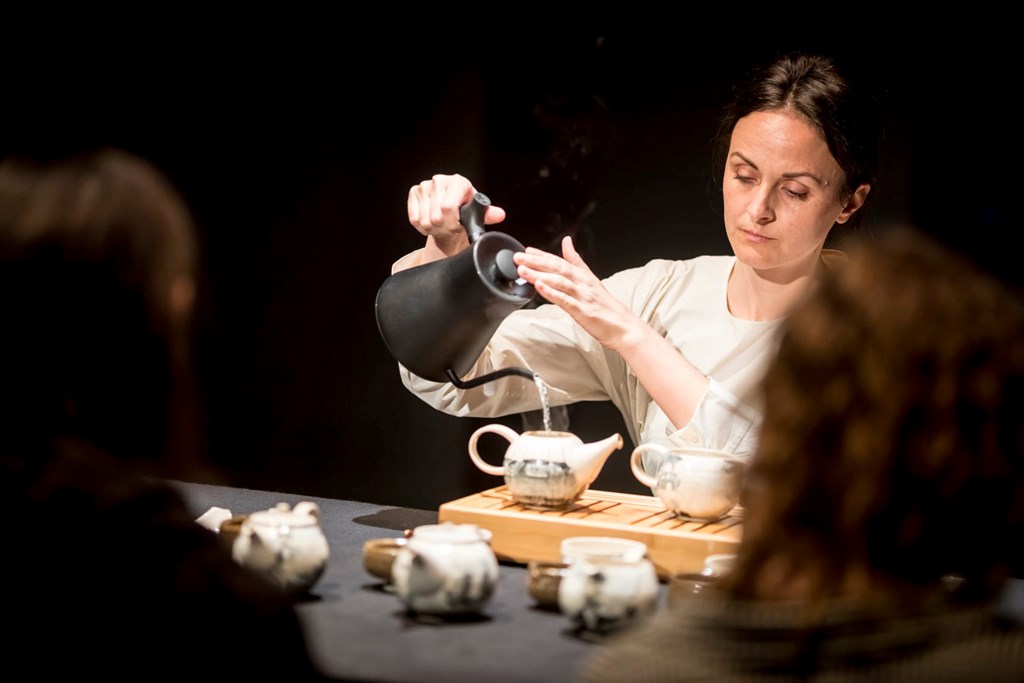 Press mentions
"Tomšič establishes an exceptional balance between storytelling and content, also contained in her every movement, in every lifting of the teapot and by running her finger over a specific painting. The Opium Clippers is simply a unique experience, which leaves you with a gentle smile, a calm mind and detailed knowledge of the overseas colonization trade of past centuries."
- Alexandra Ratajová, Loutkar
Guest appearances and festivals
Wonderland Festival (November 30th, December 1st and 2nd 2022, Brescia, Italy)
ACT Festival (22th of October 2022, Toplocentrala, Bolgaria)
Sardegna Teatro (15th, 16th of October, Cagliari, Italy)
Pergine Festival (14., 15. and 16. of July 2022, Pergine, Italija)
Festival odpornosti #soteskopen (May 27th 2022, Ljubljana, Slovenia)
auawirleben Theaterfestival Bern (8., 9., 10. and 11. of May 2022, Bern, Switzerland)
Cukrarna (6th and 8th of April, 7th of June and 17th of August 2022, Ljubljana, Slovenia)
Bazaar Festival (24th, 25th and 27th of March 2022, Prague, Czech Republic)
5. mednarodni festival Neodvisnih uprizoritvenih umetnosti Prestopi (August 19th 2021, Maribor, Slovenia)
R.o.R. festival sodobnih intermedijskih in umetniških praks (July 4th 2021, Slovenia)
Festival Trigger 2021 (July 2nd 2021, Gledališče Glej, Ljubljana, Slovenia)
ZOOM Festival 2020 - Performing Arts festival (October 20th and 21st 2020, Rijeka, Croatia)
ITINERANT OBJECTS - Tate Modern (April 5th until April 7th 2019, London, UK)
20th International Contemporary Performing Arts Festival Mladi Levi (August 26th and 27th 2017, Ljubljana, Slovenija)