devised performance / Neja Tomšič
Gallery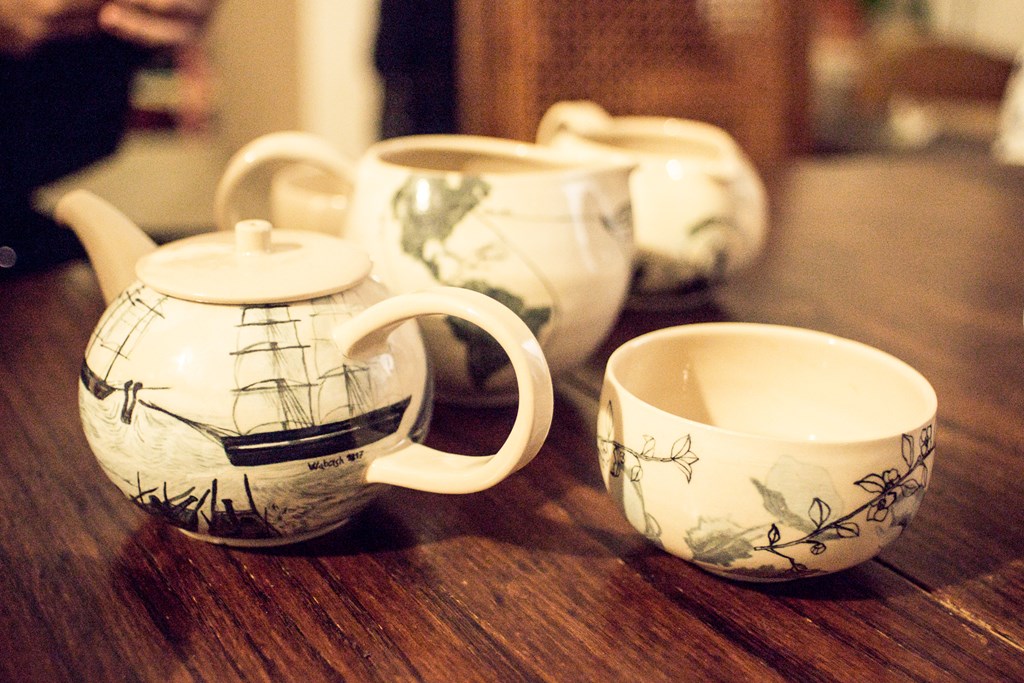 About the performance
Tea for Five: The Opium Clippers is a visual essay joining hand painted ceramics and performance. The central part of the project are five hand painted custom made ceramics tea sets depicting the history of tea and opium trade from mid 18th to late 19th century in China.
It tells the story of the China dream, that resulted in conflict and colonisation, and development of capitalism in 19th century China. The history of the opium fleet does not only document this particular era, it also sheds light on its consequences and the understanding of the political world today.

Neja Tomšič is performing Tea for Five: The Opium Clippers since 2017. It has been presented in 11 different countries.  
In 2018 project grew into an artist book entitled The Opium Clippers, published by Rostfrei. The book was awarded as the best artist book of 2017/2018. It aso received ther award by the Slovenian bookfair for best book design in the same year. 
Credits
Concept, painting and performance: Neja Tomšič
Cheramics: Anja Slapničar
Music: Gašper Torkar
Produced by: Gledališče Glej in Neja Tomšič
Produced by MoTA - Museum of Transitory Art until 2018
Thanks: Zisha – čajna hiša