workshop within TRIGGER 2022 platform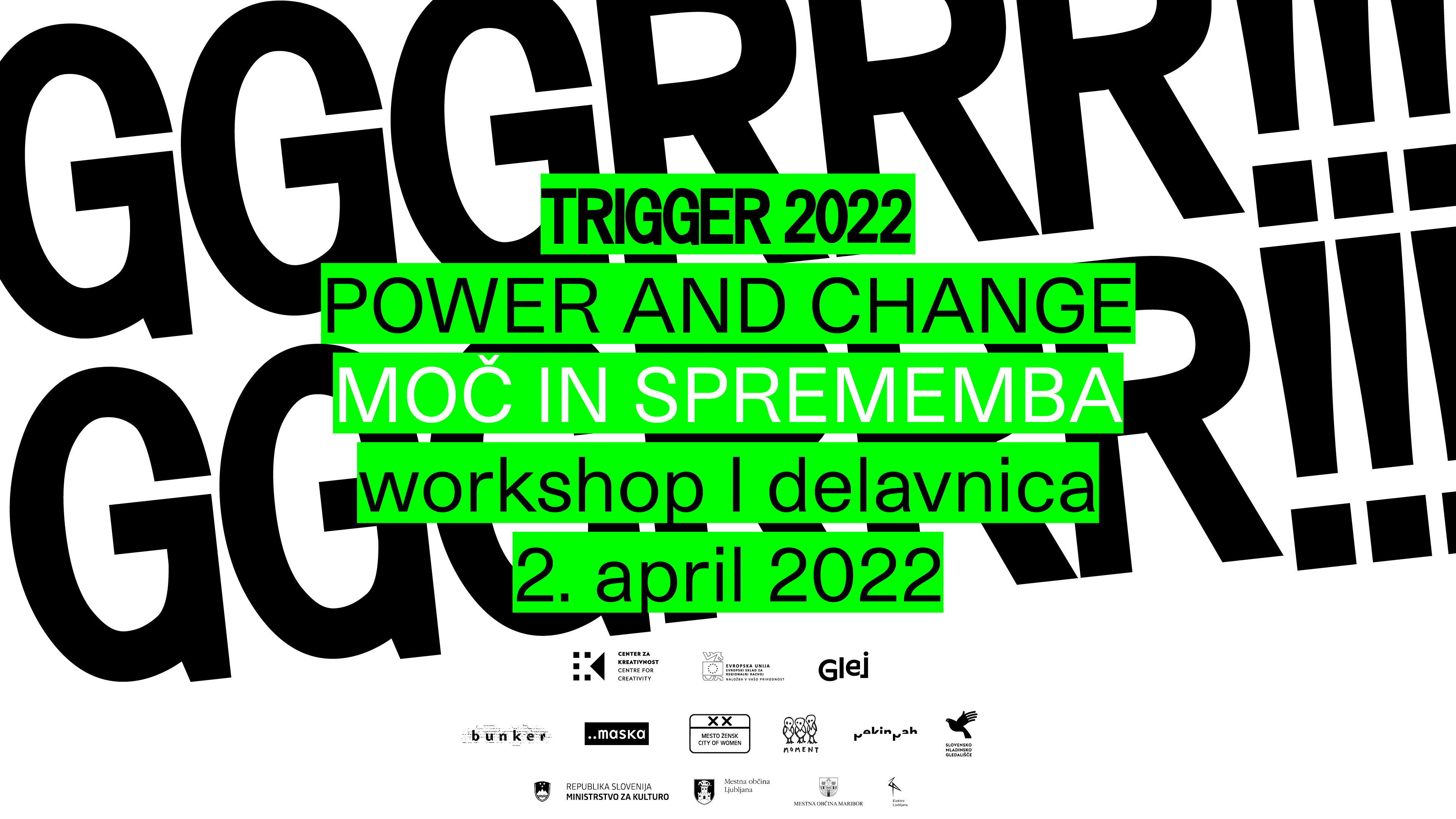 About the workshop
This workshop is crafted from a series of workshops developed by Pippa Bailey entitled Adventures in Imagination for Change. We are living in unprecedented times of change. During this workshop we will explore power dynamics in the local performing arts scene, what needs to change and how this might enable the creative sector to lead change. Pippa puts reimagining power structures and responding to the climate emergency as central to any change agenda now. 
Workshop is both personal and professional exploration as most people working in the cultural sector blur the lines between these distinct areas of life.   
Four hour workshop will cover:
Introductions and ways of working together with a useful stranger.
We are hoping to create a space where people can talk freely, outside the usual constraints of daily work. Strangers can be useful to frame things differently and are also blissfully unaware of the tensions and concerns. What you bring will determine how useful this time is.
200 year present – looking back and dreaming forward to initiate change conversations.
Mapping the local scene – Where does the group's influence begin & end?
Who is here, who is not here, who is always missing? Working in pairs or small groups to identify those you would like to acknowledge and bring in – also noticing the real and imagined power in the room. 
Local characteristics – how do we perceive ourselves culturally, geographically, spiritually, as a community and what does power look like for us?
How does it manifest? Identifying specific local strengths and persistent challenges. This continues the mapping exercise to share with a stranger some of the local issues. 
How is power structured… draw it.
Personal exercise to share with others. What are the trends? 
External power - What are the outside forces that are bringing change? (including climate emergency). How do they reinforce our systems, how do they disrupt them?
What are the opportunities?
If the system needs to change, what principles and values should guide its transformation here? Where are artists and creative processes in this picture?
Taking examples from our own work/life what might you have done differently if you were following these principles or if you have where there have been blocks and barriers.
How are we invested in the existing structures and how do we respond to crisis? Noticing what will be lost is a vital preparation to shift power.
This is personal – change is a challenge and harder if we don't recognise that even the things we know must change will mean a loss. 
What are the actions people want to take forward? What support do you need?
Rehearsing new futures and power relationships – what has been tried, where are new ideas and energies?  
Workshop is part of an ongoing series of developing educational tools in the Slovenian independent performing arts scene through a platform for internationalisation of Slovenian contemporary performing arts TRIGGER 2022. 
About the menthor
Pippa Bailey is a Creative Producer and Director (Sydney). She's had leading roles in various UK Arts organisations including The Museum Of, oh!art and with The World Famous – company of pyrotechnicians and the Total Theatre Awards at Edinburgh Festival Fringe. In 2013 Pippa returned to Australia and joined Performing Lines as senior producer until 2017. She has been Artistic Associate at Barangaroo, and was Senior Producer for Sydney Festival 2019. Pippa was then Director/Producer for ChangeFest19 – '21. Pippa is on the Advisory board of IETM, on the board of Theatre Network NSW and a coordinator with Culture Declares Emergency UK. She is a convener of the Cultural Gardeners – Australian Cultural Alliance for Climate Action (with Arts Front and Climarte).
Practical information
Time and place: April 2, 2022, 10AM - 2PM; Glej Theatre
Fee: Free
Production: TRIGGER 2022 partners in co-production with Centre for Creativity
Apply now
You can apply to the workshop until Friday, April 1 on this link. For any questions, please write to info@glej.si. 
More about TRIGGER 2022 platform
TRIGGER is a platform for contemporary performing arts. Glej Theatre is developing it with Centre for Creativity, Bunker, City of Women, Moment, Pekinpah, Mladinsko Theatre and Maska (The New Post Office programme). The main purpose of the platform is to strengthen competences of independent producers and artists, especially in the field of internationalisation and international connections. The platform combines a showcase of performances with potential for the international market, series of discussions, lectures and workshops with curators from international festivals, agents, and specialists for distribution and international cooperation. The purpose of the platform is therefore to gain specialised knowledge of developing strategies and methodology to distribute, network and internationalise contemporary performing arts.
Participating producers: 
Co-producer: Centre for Creativity
Strategic development: Glej Theatre, Bunker, City of Women, Moment, Pekinpah, Mladinsko Theatre and Maska (The New Post Office programme)

TRIGGER 2022 project partners:
Delak, Emanat, Sploh
TRIGGER 2022 is a part of a partnership network Platform Center for Creativity. Platform Center for Creativity is co-financed by the European Union from the European Regional Development Fund and by the Republic of Slovenia.

TRIGGER 2022 platform is also co-financed by the Ministry of Culture of the Republic of Slovenia, Municipality of Ljubljana and Municipality of Maribor.