Glej, what's new?
Save the date for TRIGGER 2024: March 14 - March 17
Four days of performances, discussions, talks and discovering Slovenian and international trends in performance arts. TRIGGER will happen in Maribor and Ljubljana between March 14th and March 17th, 2024.
In 2024 TRIGGER is joining forces with IETM to bring us IETM Caravan Ljubljana 2024. Alongside a rich selection of performance work, panels and dialogues, we will attempt to place local contemporary performing arts practices within the socio-political legacy of the former Yugoslavia.

IETM members and nonmembers with a presenting or programming capacity are welcome to join the Caravan.
Application deadline: 7 December 2023 at 17:00 CET
Glej, GLEN - Great Little European Network
GLEN connects Europe's smallest nations, fostering robust performing arts sectors and amplifying their global footprint. More than just a network, GLEN is a nurturing space for artists eyeing international horizons.
From September '23 to June '24, GLEN will spotlight:
Networking activities.

Critical friendships (mentorships).

Webinars focused on the intricacies of producing and distributing in less-populated nations.
Born in 2023, thanks to 8 cornerstone organizations:
More about the project here.
Glej, Crossing Border +
Glej Theatre is joining the international network Crossing Border +, a continuation of the Crushing Borders project. The network brings together different national and international organisations to provide artists with different solutions on how to internationalise their work. Crossing Border + consists of 12 residency centres, production houses and festivals and is led by IDRA Teatro di Brescia in Italy. The partnership stands out for having immediately embraced the principles of the 2030 agenda to address the issues of mobility in relation to environmental impact, gender equality, respect for minorities and rebalancing with disadvantaged countries. More at Glej, Gledališče - Crossing Border +
First producers meeting titled How to cross borders: models for international cooperation will take place online on July 13 from 16.00 to 18.00. Registration is mandatory until July 6. Apply here.
Glej, we will carry on.
Despite the withdrawal of a significant part of our funding, we have continued with our programme with a support campaign and continued to believe in what we have been doing for years. In February, we were delighted to hear that Glej Theatre had again been selected for a four-year programme call by the Ministry of Culture of the Republic of Slovenia.
The work of Glej Theatre has been recognised once again, which will enable us to better follow the set programme guidelines and to provide support and development for the innovative content of the artists we work with. Thank you to everyone who has shown their trust and support.
How can you still support us?
DONATIONS ! On this link you can purchase tokens for performances in the total value ranging between 5 and 1.000 EUR. Thank you.
ARE YOU A COMPANY? BECOME OUR SPONSOR! We need your help to carry out this year's programme. Thank you for believing in us. info@glej.si. 
ATTEND OUR PERFORMANCES AND SUPPORT ART! The programme is published on glej.si. Glej must go on!
Archive
Glej, premiere: Curated Authorship and Boundary Crossing 2023
On Monday, 12 June, Glej will present the premiere of the documentary performative Curated Authorship, performed by this year's artists in the framework of the international educational programme Boundary Crossing. The programme connects Glej and two renowned art universities - HKU in Utrecht and Kadir Has in Istanbul. This year's artists: Nina Goropečnik, Katja Markič, Đejmi Hadrović. More information: Glej, Gledališče - Curated Authorship
TRIGGER platform: 2023 and onwards
As of this year, TRIGGER is becoming a biennial festival. The next edition will take place in 2024, with the years in between dedicated to the educational activities of the platform. 
In 2023 TRIGGER organized two educational workshops on group work (with Bush Hartshorn) and the political in theatre (with Bertrand Lesca and Nasi Voutsas). More at: TRIGGER. 
Festival of Youth Devised Theatre Performances in May
Between 11 and 13 May Glej Theatre hosted a meeting of partners and youth groups within the Future = NOW! A Youth Manifesto with guests from Het Stichting Theaterschip (The Netherlands) and NDM Ateliér (Czech Republic), who all focus on working with young people in theatre with an emphasis on the production of youth devised performances and the development of inclusive methodologies for working with young people in theatre. More information: Glej, Future = NOW! A Youth Manifesto. 
In May we held our very first Glej, SHOW OFF: a four-day meeting place for international partners and friends from abroad (or living nearby) to talk and think while staging Glej's latest productions. 
Glej, TRIGGER
TRIGGER your passion for new performative aesthetics, inspiring practices and international allyships. Become part of TRIGGER platform.
Glej, 
since 1970
We know what we're doing. For 50 years. And counting.
Glej, in English
We have performances either in English or subtitled in English on monthly basis. Subscribe to our latest news and announcements below to stay informed or write to us at info@glej.si.
Glej, LGBT friendly
Glej Theatre is a proud recipient of the LGBT-friendly certificate awarded by Municipality of Ljubljana.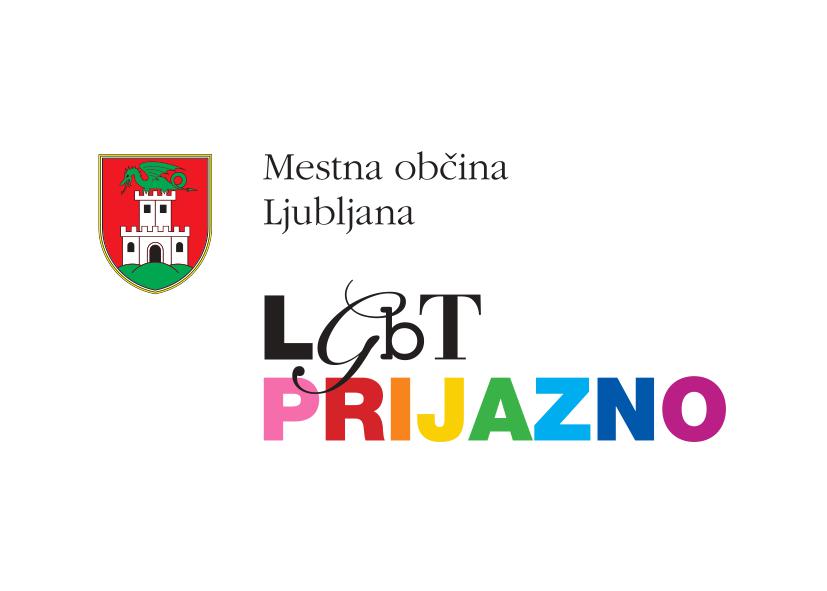 Glej, children's first
Glej Theatre is committed to respecting and promoting children's rights and protecting them from all forms of abuse and harm.
visual performance storytelling / Ana Čavić
Gledališče Glej /
v angleščini 
three-part practical workshop
project presentation and discussion / Neja Tomšič, Tara Langford, Natalija Vujošević
Gledališče Glej
Online festival
online /
Festival na daljavo
Youth devised performance / Resistance! = Youth Festival of Modern European History
Gledališče Glej /
po predstavi sledi pogovor