student devised performance / Ajdina Kreslin, Ivana Kocutar, Katarina Kolar, Luka Ravnik, Peter Pongrac, Pika Kovač, Sara Breskvar
Premiere
19. March 2023 /Cankarjeva cesta 5 /
RAZPRODANO
Gallery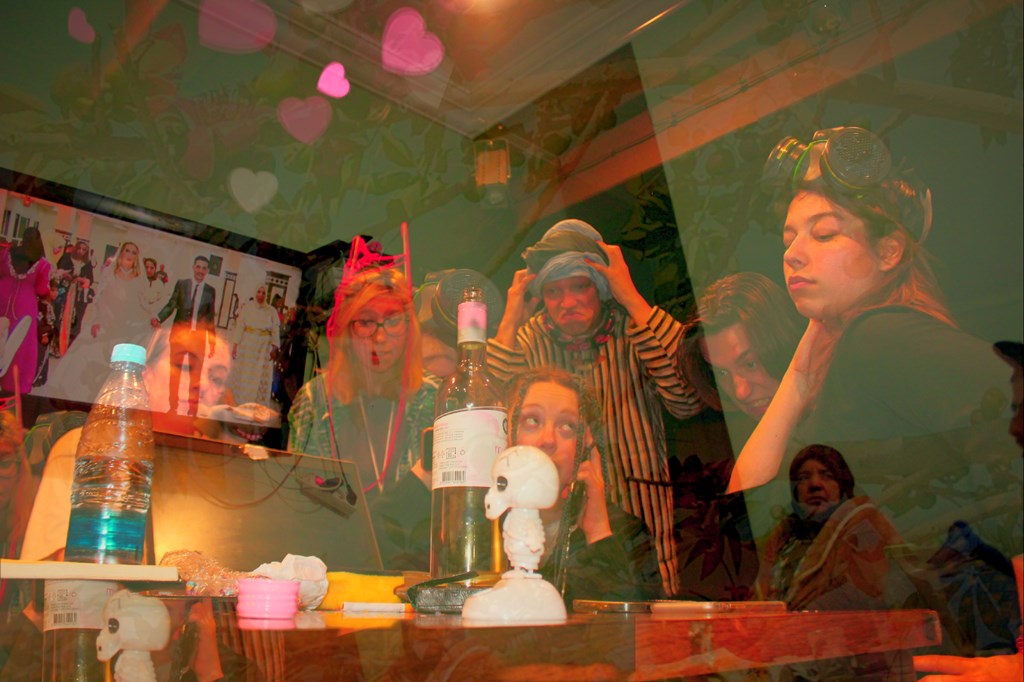 About the performance
The show is about a white cat, or a white bunny, or an angel; something along the lines of: white+cute+girl. The details are not quite decided yet. Then someone plays the guitar and someone else brings another triangle. While searching for the circumstances to stage a crime play, the protagonist dies prematurely at each attempt. How to stop the repeated murders if they are the basic framework of the story, and how to find out who Lucy is in the first place? Lucy as Lucifer or as an angel as a victim as a woman as a bride... Everyone choose any number, a bottle of wine, somebody take a sip on something, relax open a can of pineapple, marhaba!
Credits
Authors: Ajdina Kreslin, Ivana Kocutar, Katarina Kolar, Luka Ravnik, Peter Pongrac, Pika Kovač, Sara Breskvar
Mentor: Rok Kravanja
Production: Gledališče Glej
About StudenTheatre
StudenTheatre is a programme introduced by Theatre Glej and JSKD with the intent to encourage and develop theatre by students not enrolled in university theatre programmes.
The annual original performance is presented by the students at the StudenTheatre Festival, which this year takes place in Hiša otrok in umetnosti and JSKD Skladovnica.