student devised performance / Spika
Premiere
18. March 2023 /Skladovnica

Gallery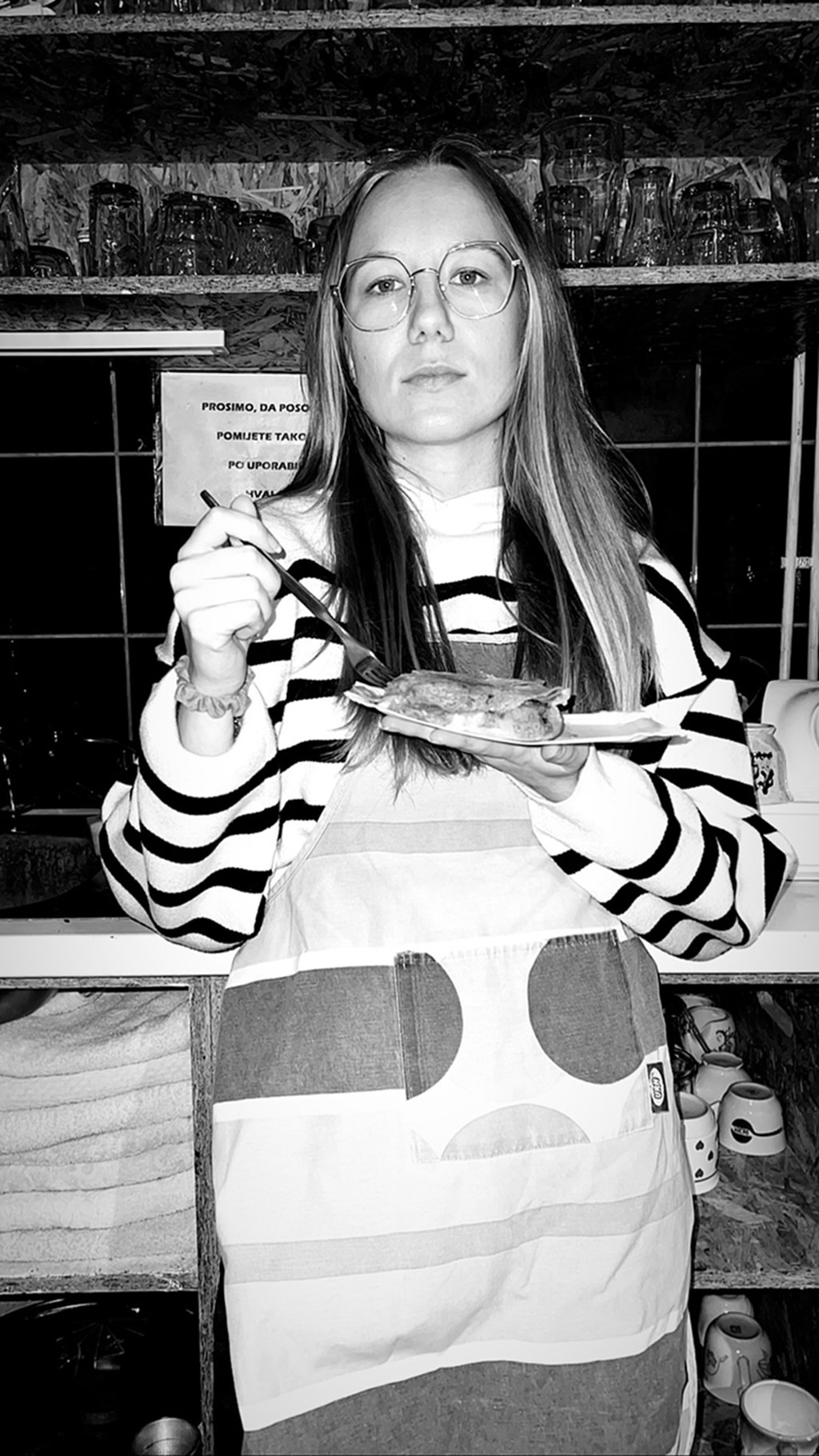 About the performance
They say theatre finds you, it's powerful, it's exciting, it promotes creativity. Theatre does not exclude anyone, everyone is the same and forms a connection. It is necessary to let yourself go with the flow of creation, to enjoy and forget all worries. Through the process of life you get to know every part of your body. Past, present, future, here, now and somewhere in between? But isn't it all a cycle, like a carousel that goes round and round? At some point it stops. It doesn't spin at the same speed as it did before. It was this merry-go-round in the process of creation that tried to start again and again and again every month... it took four months and 10 days to manage to spin round and round. It's all a process of life ... But life has different feelings, especially those that leave a strong positive mark on our hearts ... and these feelings have periods, and how can we bring this period into the here and now? Yes, together we make this period, even if an ingredient is missing. It is the same with apple strudel: even if raisins are missing, it is still apple strudel. And when we don't know how to make apple pie, that's why you're here. So sometimes it is just necessary that we are all one, that you and I are one here and now, and that we enter the merry-go-round of the process ...
Credits
Author: Ana Ropic
Mentor: Petja Labović
Production: KUD Moment
About the group: 
Spika is a double star, but the distance between the two stars is so small that we can see it as one. This is also the distance between us when we are all one. We are a small being full of respect in a big open space, like another star in the universe.
About StudenTheatre
StudenTheatre is a programme introduced by Theatre Glej and JSKD with the intent to encourage and develop theatre by students not enrolled in university theatre programmes.
The annual original performance is presented by the students at the StudenTheatre Festival, which this year takes place in Hiša otrok in umetnosti and JSKD Skladovnica.