student devised performance / MénTrga
Premiere
19. March 2023 / Skladovnica, Beethovnova 5 /
RAZPRODANO
Coming up
14. April 2023 / 20h / Skladovnica, Beethovnova 5
Tickets
Gallery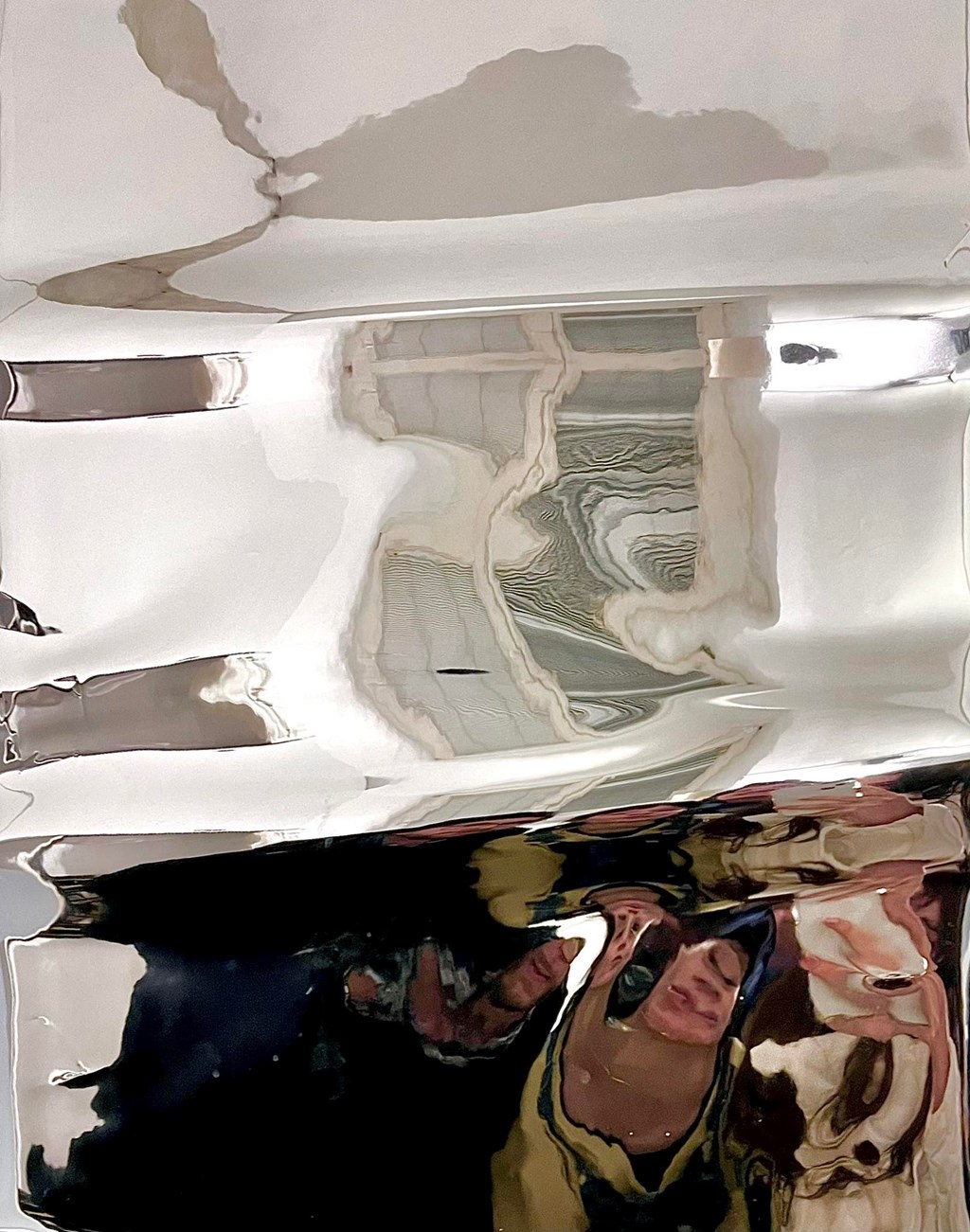 About
The performance is a bouquet. A bouquet of different, seemingly unrelated ideas, concepts and stories. The individual flowers in the bouquet present ideas that need to be seen, thought about in an interesting way, seen in a different light and asked provocative questions, through atmosphere and different ways of stage expression.
Important things are put on stage, stories that need to be heard, stories that need to inspire. Theatre should be a mirror to society.
To society? You mean to the chaos that we want to brand culture and humanity?
What is important enough for a fragmented collective, punchy enough, urgent enough - to be allowed to live on stage? If 7 of us disagree, how will 7 billion of us?
If all things matter, nothing matters anymore.
Credits
Authors and performers: MénTrga / Ota Breza, Enja Zobarič, Eva Karolina Soršak, Jerica Smrečnik, Špela Polak, Tristan Dragan and Zala Gazvoda
Mentor: Vid Klemenc
Production: Gledališče Glej
About the group:
méntrga -e ž (ẹ́) etn. a table with a trough for kneading: to sift flour into a mentrga; he sat on the bench next to the mentrga (it can also be pronounced mèn trga- vulg. pog.). Under the auspices of (co-)partner Vid Klemenec (and his assistant Vejp), a collective of 7 members embarked on a process of research. The group of seven, as an organism, is emerging and emerging. It is awakening to the exploration of its own artistic expression. Like a child accustoming itself to the blinding light of this world. Like a child screaming to find its own voice. And in order for this opinion to be listened to, even heard, a mass of dough spills over the edge of the table. The group (over)sculpts with the urge to give birth to something new. In the spring if it swells. Childbirth has never been so long.
About StudenTheatre
StudenTheatre is a programme introduced by Theatre Glej and JSKD with the intent to encourage and develop theatre by students not enrolled in university theatre programmes.
The annual original performance is presented by the students at the StudenTheatre Festival, which this year takes place in Hiša otrok in umetnosti and JSKD Skladovnica.