documentary performative / Nina Goropečnik, Đejmi Hadrović, Katja Markič
Gallery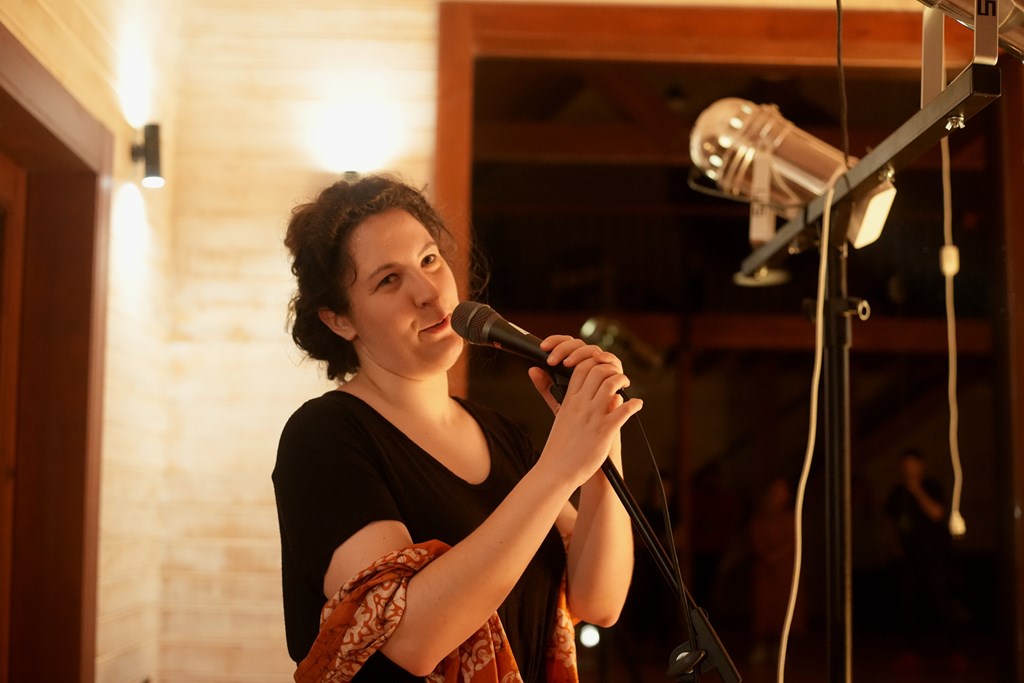 About
Art is a cultural creation, so the artist is a civilisational anomaly whose social focus provides it political power.
We are often confronted with the question of whether it is necessary to separate the artist from his art. Is the author of a revered creation an individual or a society that bestows on him the place of artist as genius? And if the boundary of authorship is unclear, who remains responsible when a celebrated work of art is the creation of a problematic personality?
Curated Authorship questions the ethical duty of society, which is left to decide whether or not to destroy the work of morally questionable creators. The singular event, which is constantly documenting itself, exists without a spectator, who is at the same time the active creator of an ever-changing performative gesture.
What traces the experimental performative leaves behind will be seen in the documentary material from the event.
Credits
Authors: Nina Goropečnik, Đejmi Hadrović, Katja Markič
In cooperation with: Annemarije Zoer, Kaan Kurtoğlu️, Stefan Cappiello, Barbara Brink, Merel van den Berge, Berfin Ertan, Demet Taşkıran, Marko Čeh, Ronen Abas, Zeynep Günsür Yüceil
Coaches: Anja Pirnat, Marko Čeh
Coaching Support: Barbara Poček, Inga Remeta
Foto: Marijo Zupanov, Ronen Abas
Video: Borut Bučinel
Creative and Executive Production: Anja Pirnat
Production: Gledališče Glej
Supported by: Ministry of Culture of Slovenia, City of Ljubljana and Public Fund for Cultural Activities RS (JSKD)
The performative Curated Authorship was produced in the framework of the international project Boundary Crossing 2023 and brought together three artists with remarkably diverse backgrounds and experiences, who have never worked together before.